We have been supplying Broadcast, Television and Telecommunications products to the Taiwan market since 1947. We dealt with a wide range of customers; such as TV Stations, Radio Stations, Telecom operators, OEMs, Government organizations, Military units and the Academies. We have been the partner for some leading manufacturers of Broadcast & Telecommunication products. Our major business focus are:
Radio & Television Broadcasting
Telecommunication
Microwave & Satellite
Business Development for Environmental Subjects etc.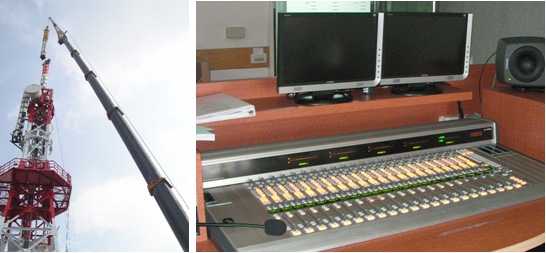 With over 60 years of experience
OTC prides itself in providing the following to its customers:
Experienced staffs to handle product inquiries, imports, exports, daily order tracking, contracting functions and fulfillment of bidding.
Excellent financial background.
Engineering capabilities to provide system design, integrations and solutions to end users.
Sales & Service support on presented product lines
Changing agility to adapt to market fluctuations and meet demand.
We have built long and successful history in Taiwan market. We are continuously growing with our principals, to connect with our customers through latest technology and to meet the challenges of all business opportunity in Taiwan market.